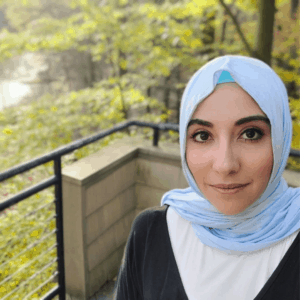 Dr. Marwa is a psychologist, educator, and founder of The H.O.M.E Institute, which seeks to provide psycho-spiritual education & services that are rooted in Islamic teachings and approached through an Islamic Psychological Lens! She has developed and taught courses & programs such as her Sacred Self-Love course, Holistic Self-Care, Tackling Psychological Barriers to Spiritual Growth,  Psycho-Spiritual Foundations of Ramadan, and the God & Me Psycho-Spiritual Transformation Program.
Alongside her constant pursuit of Islamic studies, Dr. Marwa has studied psychology extensively for 10 years.  In addition to completing both her bachelors and masters degree in psychology, she has also completed her doctorate of psychology (PsyD) degree at The Chicago School of Professional Psychology. Her doctoral research focus was on Islam & Psychology as she completed a research study titled,  "An Islamic Psychological Approach to Psychotherapy." Inspired by her studies and research of Islam and psychology,  Dr. Marwa developed the Heart Over Mind & Ego or the H.O.M.E Approach to Psycho-Spiritual Wellness, which inspired the name of the H.O.M.E Institute. This approach is taught in her courses and programs and it emphasizes the. Importance of understanding our psycho-spiritual design and  prioritizing the nourishment of our hearts.
Through her work at The H.O.M.E Institute, Dr. Marwa hopes to create both virtual and physical spaces for the hearts of others and provide the knowledge and tools they need to empower their spiritual, mental, and emotional growth as well as cultivate healthy and fulfilling relationships with God, themselves, and others!